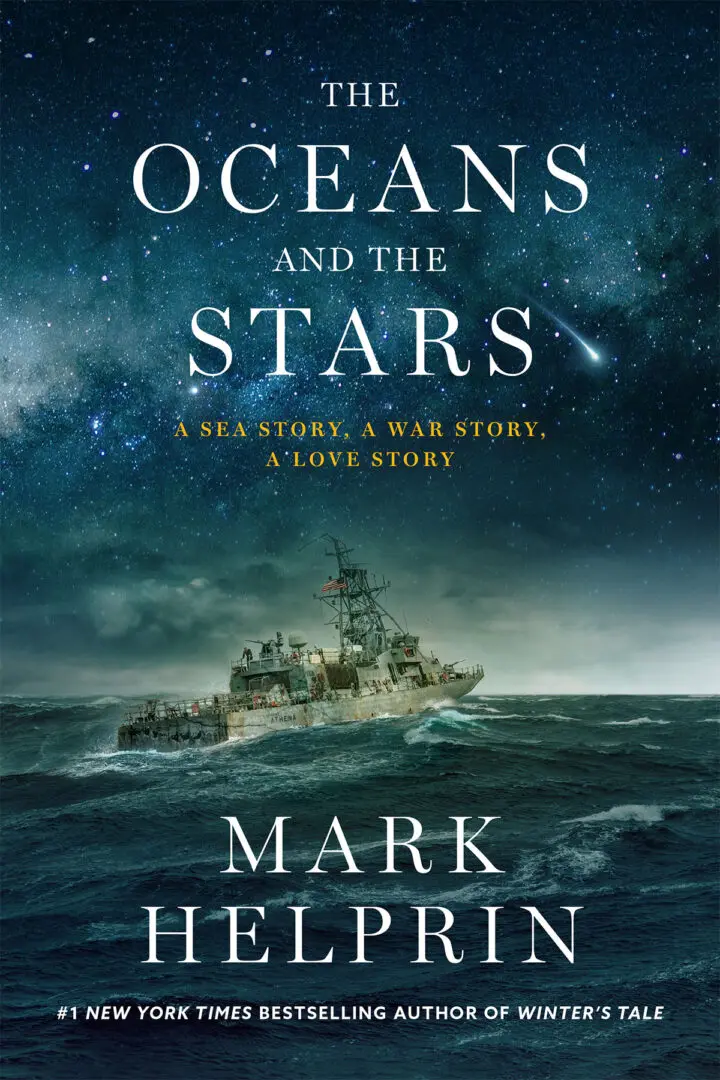 FROM THE AUTHOR
After brief service in the British Merchant Navy, at age twenty, I tried to write a novel that I had thought up during long watches at the helm of a 600-foot collier pushing across the Atlantic. One of my shipmates had told the story of HMS Royal George, lost on 28 August, 17 had thought up during long watches at the helm of a 600-foot collier pushing across the Atlantic. One of my shipmates had told the story of HMS Royal George, lost on 28 August, 1782, with 800 dead, including most notably 100-200 "ladies" not exactly members of the crew.
This seemed to me to echo the longings of the men on the M.V. Stonepool, as our imaginations populated the ship with women loved, desired, and missed, for their spirits as much as anything else ruled our dreams.
By living it, I had stumbled upon the "Ulysses Theme": in short, the conflict between the attractions, on the one hand, of exploration, enterprise, war, and action, and, on the other, of home, hearth, family, domestic peace, and social order. This and much more is beautifully explored in one of the great works of British scholarship, W.B. Stanford's The Ulysses Theme (Oxford, re-issued1968), a book of which, at the helm in 1967, I was completely unaware. That I had nonetheless sensed the broad outlines of the Ulysses Theme was not a testament to my admittedly minor intelligence but rather to the truth and universality of a literary paradigm followed since – or even before – Homer.
After returning home, I tried to write that novel in the snows of a Boston winter, but I didn't know enough, hadn't lived enough, and hadn't lost enough. My frustration mounted when, added to the weight of the project I was unable to realize, was the discovery – in the form of Pushkin's The Captain's Daughter – that our own, more contemporary literature, like the Odyssey, need not eschew action and excitement. And, further, the examples of Joseph Conrad, C.S. Forester, Herman Wouk, and, of course, Melville, elevated the challenge.
As if that were not enough, while in graduate school I would describe to my father the then current state of naval armaments and warfare, in highly technical detail (which my studies demanded) and with great enthusiasm. He said, "You know all this stuff, you publish stories in The New Yorker, so why don't you write a novel about it? " At that time, Tom Clancy was an insurance agent in Baltimore and would not pick up his pen for more than a decade.
Nope. I didn't want to do it: that is, combine the two apparently disparate things I was doing, because I assumed it would demand that which I had no desire to supply: i.e. washedout spies, or hydrogen bombs about to detonate over the Champs Elysees or the Chicago Merchandise Mart unless the hero can do what no one in real life actually can. I wanted to stick to the facts, to believable people, in feasible situations.
So, after infantry, air, and sea service; marriage, divorce, marriage; raising a family; loss, death and, notably, suffering many a repulsive glimpse of and occasional horrid participation in the Dantean hell of politics and policy that is Washington, here is a book that although it is now markedly different, began to form at sea when I was twenty, almost sixty years ago. A book that maybe those years in between taught me to write as I had wished to write it.
It is a novel as of old, that eschews neither action nor love, that is structured to illustrate the Ulysses Theme, and that via intended richness and veracity of description stints neither on metaphor, nor simile, nor sound. As I wrote I was truly lost in it, and I hope you may be as well.