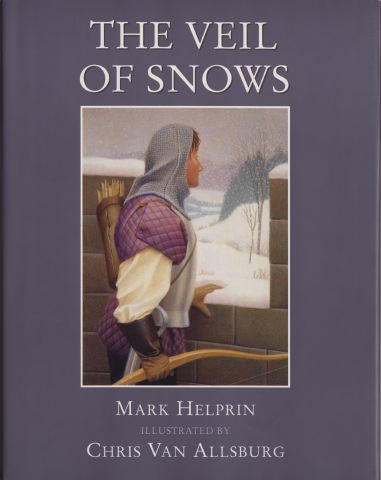 About the Book
Although her kingdom has lived in peace for many years, the queen has always feared the day the Usurper would return to plunge her city into darkness. Even as she rejoices inthe birth of her first child, she sees signs of impending danger. Her husband and his army have vanished in the wilderness.
With only a short time left to reinforce the kingdom's defenses, her faithful general masterminds a strategy to keep the city safe, against great odds. But even when the Usurper's victory may seem to be complete, the mysterious veil of snows hides a symbol of undying hope.
The Veil of Snows is a moving and powerful tale about the light of the human spirit, a light that can never be wholly extinguished.
Now out of print, Mark Helprin's three novellas — Swan Lake, A City in Winter, and The Veil of Snows — are now available in a single volume, A Kingdom Far and Clear: The Complete Swan Lake Trilogy.